ABOUT SCHOOL SPEAKER EDDIE CORTES
School speaker Eddie Cortes has over 20 years of experience in the youth market. While his message is empowering, Eddie greatest value is his ability to engage elementary, middle, and high school students. He understands their culture, speaks their language, and is able to connect his message with their reality.
Over the past two years Mr. Cortes has been gaining popularity in school districts across the US for his fun, interactive, and creative school assembly. His enthusiasm and passion are contagious. Eddie's ability to captivate middle and high school students with humor and engaging storytelling will draw your students to the edge of their seats. His honest, real and thought-provoking approach will challenge students to rethink their choices and reimagine their future.
As a school speaker, Eddie's primary mission is to partner with educators to help inspire students to believe in themselves and chase their dreams. His mission is to empower students to rise above their circumstances and fulfill their potential.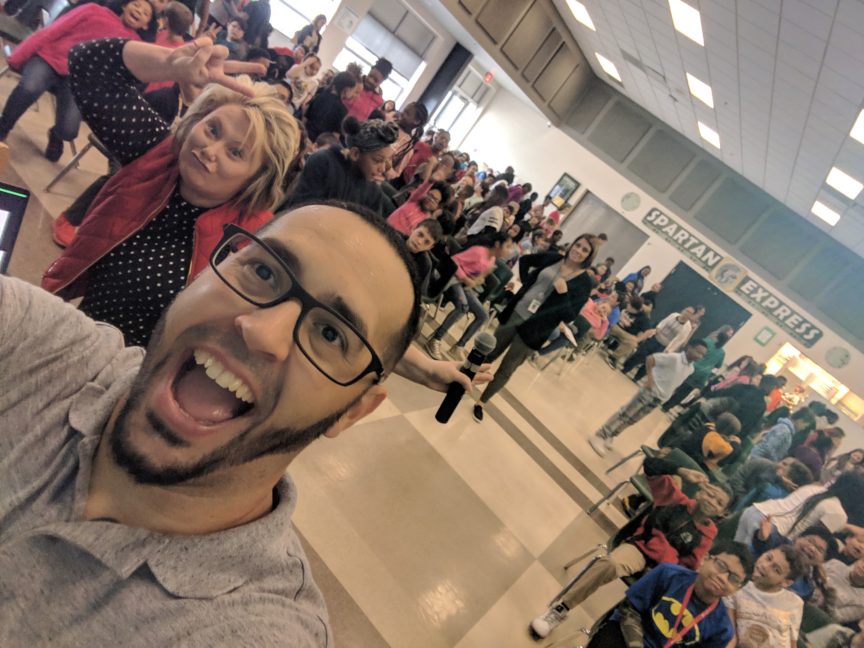 "Eddie is a gifted and enthusiastic communicator with superb presentation skills."
ABOUT DARE TO DREAM SCHOOL ASSEMBLY
Dare to Dream, is a fun and interactive school assembly designed to inspire middle school students to see past their limitations and chase their dreams.
Eddie is convinced that when students stop believing in themselves they also stop chasing their dreams.
Mr. Cortes will encournage your students to strive for the impossible, empower them to believe in themselves, and dare your students to dream.
In this school assembly students will:
realize they are worthy of their dreams

see past their limitations and focus on what they can do

realize their choices determine their destination in life

see their education as a key to chasing their dreams
Eddie Cortes is currently booking dates for the Dare to Dream School Tour. To learn more about the school assembly click here.